Exceptional food by exceptional people
Every day, we connect our clients and customers to truly exceptional food. It's what we thrive at, but we know it's our culinary professionals who achieve the results we're known for.
They go beyond the plate to bring tasty menus to life with impeccable flavour combinations and sustainable ingredients, and they need people like you in the kitchen with them. Whether you're searching for an exciting head chef role or you'd like to kickstart your culinary career as a chef de parties, we've got all the ingredients to take you further.
At Compass Group UK&I, we pride ourselves on matching talented culinary professionals to chef jobs with extra flavour.
Search All Chef Jobs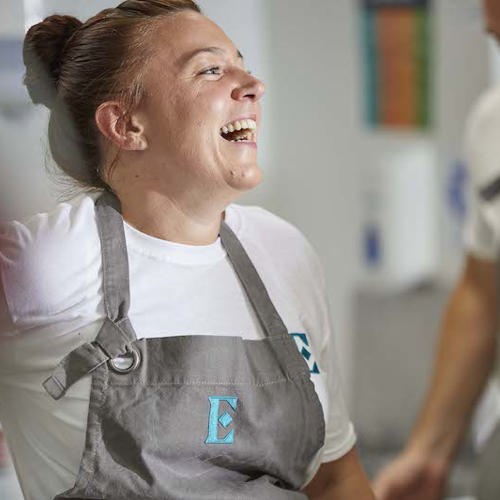 Culinary Jobs with Extra Flavour
Could you whip up delectable school meals for hungry minds, or create menus worth celebrating at one of the UK and Ireland's greatest entertainment venues?
Get a taste of what it's like to thrive in a market-leading food service company by applying to one of our dynamic chef jobs today.
Explore our head chef jobs for your chance to shine in the kitchen, cook up a career you'll love in one of our exciting sous chef jobs, find a Commis Chef job that takes you further or step into a Chef de Partie role with extra zest.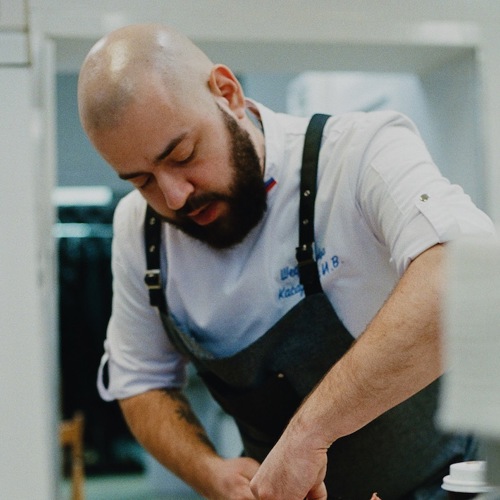 Careers with Compass
Leanne Turk - Lead Development Chef
Tell us about your current job role and your responsibilities?
"Leading a team of two other development chefs creating recipes and concepts across our various sectors. I work in all areas of recipe creation, innovation and insight, nutrition, ingredient optimisation, implementation and delivery"
And a little about your culinary journey?
"I found my passion for cooking when working in my parent's pub. Between the ages of 16-19, I attended Westminster Kingsway College and did a three year professional chefs diploma training in professional cookery, front of house and kitchen management. During this time, I partook in work experiences at Le Gavroche, Locanda Locatelli and a restaurant in Gailllac in the south of France.
After college, I initially worked at the three-rosette Boxwood Café for Gordon Ramsay Holdings, but moved to fine dining at Goldman Sachs International and later, fine dining within Compass Group UK & Ireland. I progressed to Food Development Chef for Chartwells (Primaries, Secondaries and Academies).
My role as a Development Chef within Chartwells included recipe development and creation, delivering innovation and being compliant to the School Food Standards. My development covered sugar reduction in desserts for menus for the Compass Group 2020 Health & Wellbeing Strategy and more recently completely allergen free dishes on central menu to support pupils with allergens and intolerances. After three years, I progressed into becoming the Lead Development Chef for Compass Group. I lead on the food and concept development that the team delivers into the business."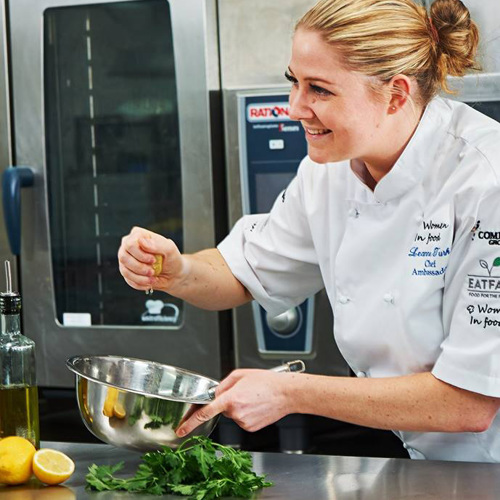 Careers with Compass
Josh Stanton - Executive Head Chef
What is your current role and responsibilities?
"I oversee the day-to-day culinary operation of match days and conferencing events from 20 covers to 5000, spread over up to 20 kitchens with a chef and porter team up to 160 people."
Tell us about your culinary journey
"I started out in hotels (Birmingham), and later joined Compass as a CDP. I worked many other sites and then became a sous chef at Goodwood in 2013 before becoming Head Chef in 2016. In 2018, an opportunity arose to move to the Kia Oval as Executive Chef where I have remained since.
I'm at my happiest when developing new menus and concepts and have long held an aspiration to move into a role where this is a strong part."
You've recently been inducted into the Marcus Wareing 'Forward' program at Compass Group - what does this mean for you and your career?
"I am honoured to be selected to be part of this course and excited for the growth in skills it will provide. Marcus is a chef I have followed for many years – so to be given the chance to learn from him and have him as a mentor is hugely appealing. I'm also keen to progress and develop as a chef and am excited to have such an inspiring mentor to learn from to broaden my knowledge and grow my abilities."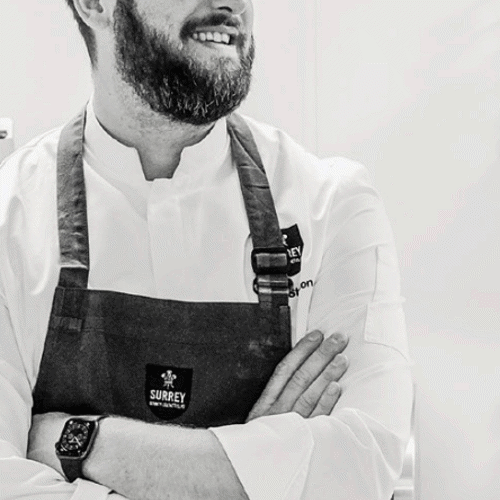 Careers at Compass
Jodie Plummer - Head Chef
Tell us about your current job role and responsibilities?
"I run the hospitality and fine dining kitchen at Aon Group, managing a team of 12. We offer a large seasonally rotated client dining brochure for events ranging from breakfast meetings, large receptions and on to chef table dinners. The operation pre-covid was often busy, on a typical week we would have at least three dinners and over the average week would feed 400 guests. I always strive to run the kitchen to restaurant standards."
Tell us about your culinary journey
"I grew up in a small village in Kent, helping my dad on his allotment as a youngster, this started my love of food and great fresh produce. I went on to college where I won student of the year and both cooking competitions. My chef background is predominantly fine dining, having worked in restaurants since leaving college and I've now been with restaurant associates for over five years."
Much like Josh, you've also been selected to partake in the Marcus Wareing 'Forward' programme - what does this mean to you? 
"I feel excited and very grateful to have been nominated for Forward with Marcus Wareing and hope that my passion for food and eagerness to better myself comes across. I hope to gain the confidence and further knowledge I need to become a great mentor and, in the future, a great chef lecturer for the next generation. Starting from a young age in restaurants, becoming a chef has always been my life, moving into contract catering I could say I was nervous as I didn't know what to expect, but I always wanted to keep creating menus. When I look back, I feel Restaurant Associates has really given me every opportunity to develop myself as a chef, and it's great to be part of a company who not only value sustainability and good produce, but also their employees."