COUNTDOWN TO CLIMATE NET ZERO
UNTIL 2030
Our pledge to our planet
As the leading food service provider in the UK and Ireland, Compass Group UK&I has a leading role to play in protecting our amazing planet. In May 2021 we made the necessarily ambitious commitment to reach Climate Net Zero by 2030. Here we outline how that commitment looks.
We're on our way
We've made progress, realised results and faced challenges along the way, all of which are detailed transparently in our most recent Climate Impact Report. There's lots more to do and here we set out our priorities, with the recognition that radical changes in the way we produce and consume food are needed to achieve Climate Net Zero.


Sir Charles Godfray, Chief Climate & Sustainability Advisor, Compass Group UK&I
"In the 12 months I've been working with Compass UK&I, I have been hugely impressed by the passion with which the company is trying to make a difference. This includes everything from setting targets to reduce emissions to our chefs developing new recipes that are both healthy, environmentally friendly and, of course, very tasty."
Robin Mills, Managing Director, Compass Group UK&I
"The motivation, creativity and persistence across our communities and clients is growing and the results we have already seen are a credit to so many people within our organisation and across the global industry. But we must move faster. Food unites us all and we have an extraordinary opportunity to come together and reduce the impact of our diets at scale."
The road ahead
We've updated our Roadmap to show what we have already delivered, in some cases early, plus our revised and new targets to further boost our positive impact.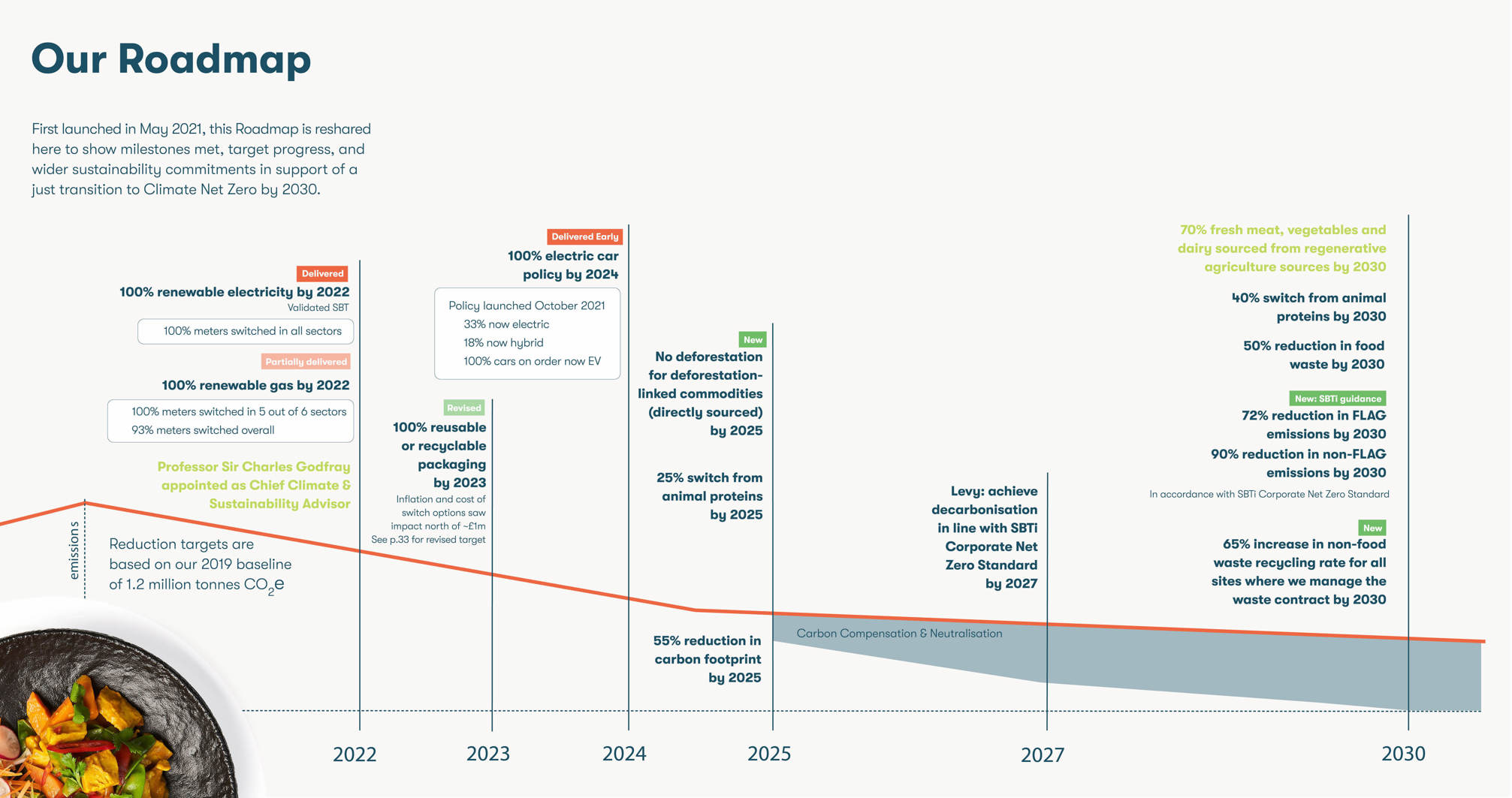 Some of the highlights are featured here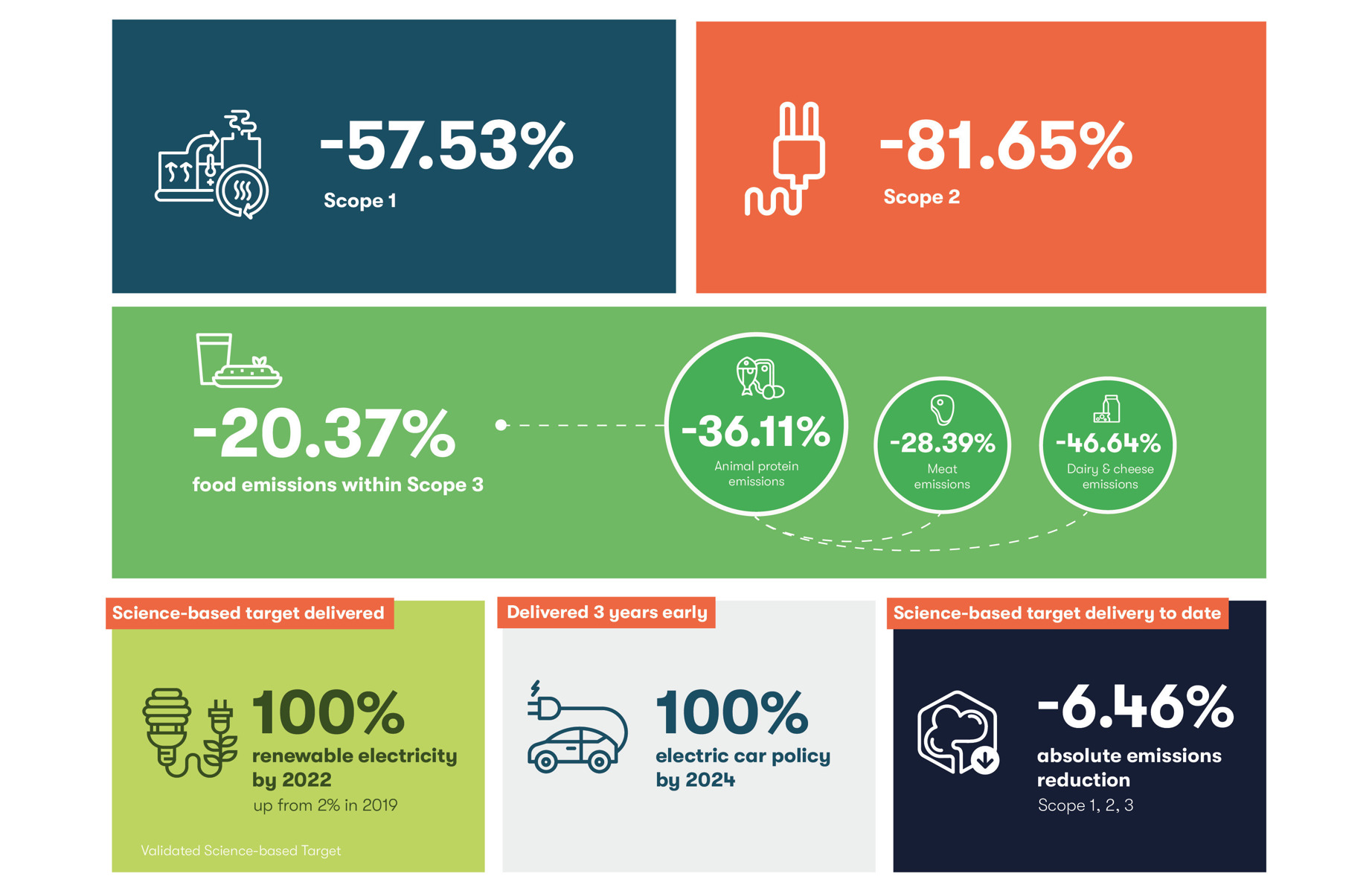 Taking a systems approach
We recognise that environmental issues are complex and deeply interconnected, and that a transition to Climate Net Zero will not be possible by focusing on carbon impact alone. As such, our Climate Net Zero efforts are organised across six distinct but interrelated focus areas, each delivering progress towards our 2030 commitment via three clear core objectives.